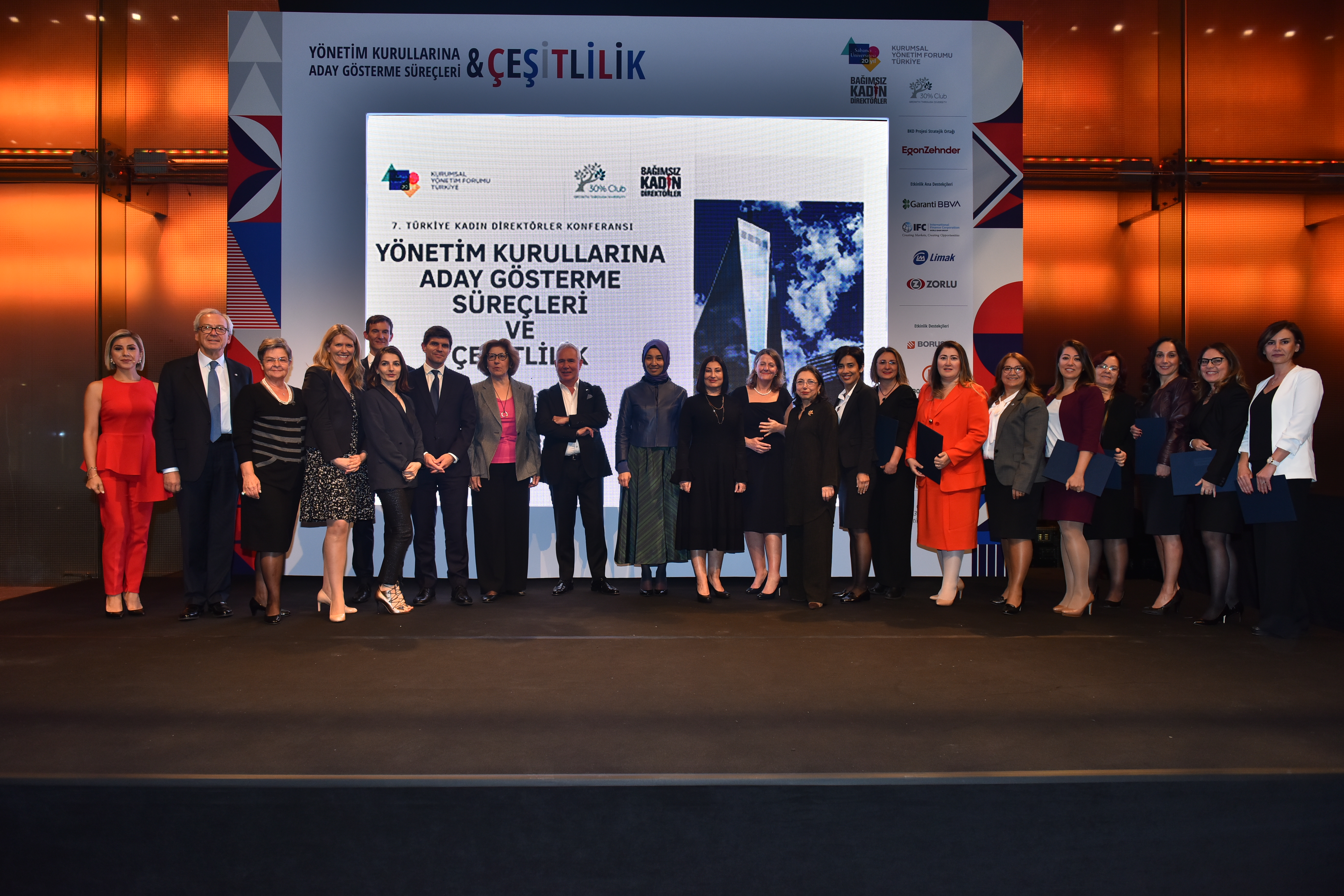 Results of the "The Women in Board in Turkey 2019" report was shared with the public in 7th Turkey Woman Directors Conference which is organized by Sabancı University Corporate Governance Forum. Theme of the conference was "nomination processes for the board of directors and diversity". The conference which was sponsored by Garanti BBVA, IFC, Limak Holding, and Zorlu Holding, held in November 20th, 2019 in Zorlu Performing Arts Center.
Speaking at the conference, Sabancı University Corporate Governance Forum Director, Melsa Ararat, emphasized that countries have already proved that there is a strong relationship between corporate governance quality and economic development level and underlined that the competence and effectiveness of the Board of Directors is one of the most important factors determining the quality of Corporate Governance.
Please click here to read the press release.