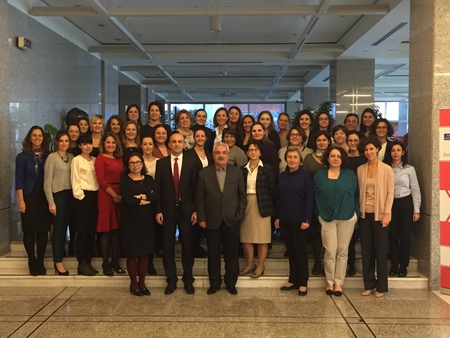 In the scope of Business Against Domestic Violence Project; Workshop on Development and Implementation of a Domestic Violence Policy in Workplaces was held at Sabancı Center on November 4, 2015.

41 representatives from 30 different institutions participated in the workshop. Melsa Ararat, Director of Corporate Governance Forum, made the opening speech of the workshop.
Melsa Ararat said,'We aim to ensure that women and companies are not affected by violence and to ensure that policies are developed without being victimized.' Melsa Ararat gave information about the workshop program and informed that the guide will be announced to the public on 15 December 2015.
In addition, Ayşe Yüksel from the Sabancı University Gender and Women's Studies Forum, the UN Population Fund and TÜSİAD and the company representatives also reviewed the guidelines and made recommendations.