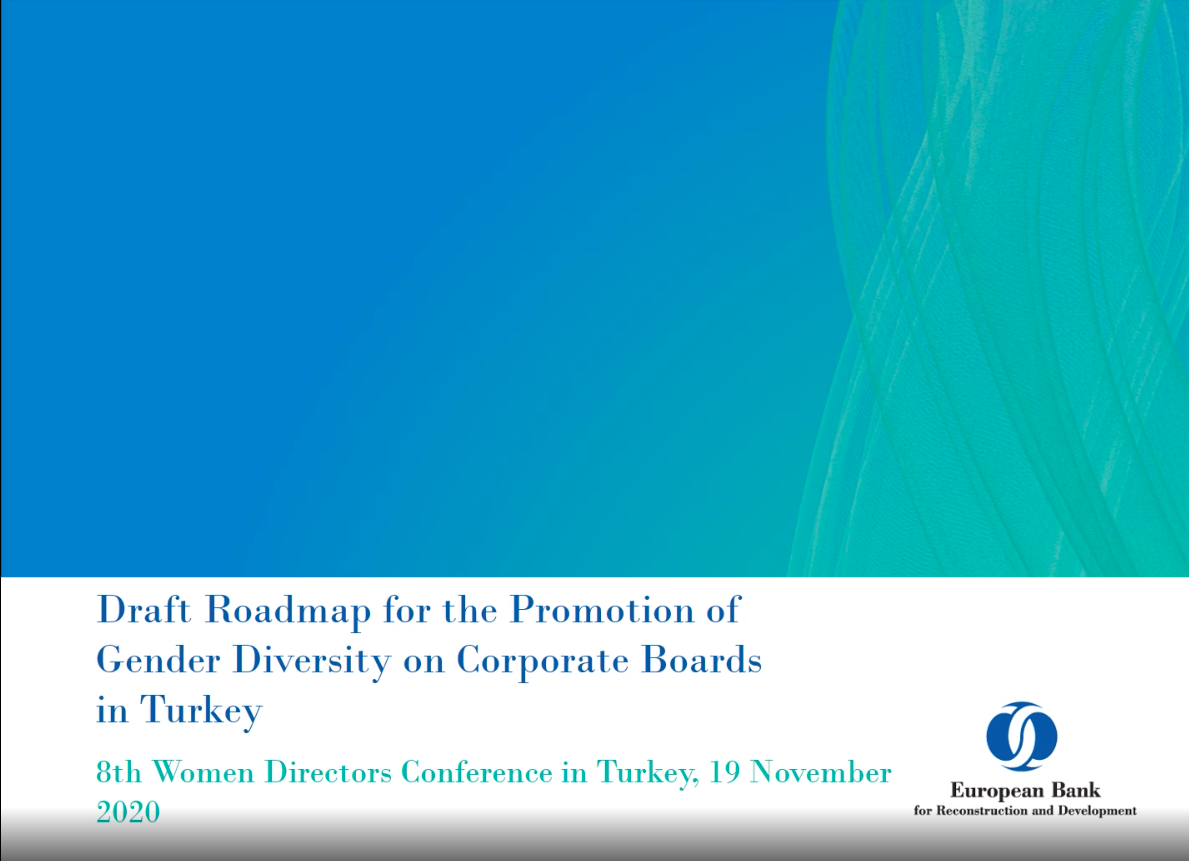 CONSULTATION ON THE ROADMAP FOR PROMOTING GENDER DIVERSITY ON CORPORATE BOARDS IN TURKEY - AN EBRD PROJECT
SU CGFT facilitates the consultation process on Roadmap for Promoting Gender Diversity on Corporate Boards in Turkey developed for EBRD . The information about the Roadmap and the consultation  process are explained in the video message below.
Please click here for downloading the Roadmap and here for Project Inception Report.
Please click here for the survey to respond to the consultation.