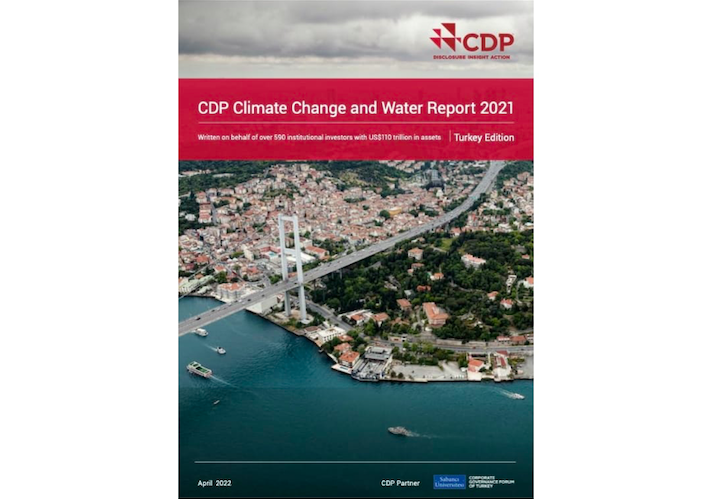 CDP Turkey launched the "CDP Turkey Climate Change and Water Report 2021", which includes the analysis of the data disclosed by companies reporting to investors and other stakeholders through the CDP platform in 2021, at the 12th Climate Change Virtual Conference.
According to the results of the report; the number of companies responding to the CDP Climate Change Program in Turkey increased from 60 in 2020 to 67 in 2021. 41 of these companies received official invitations from investors to report to CDP and were included in Borsa Istanbul's BIST-100 index. The number of BIST 100 companies responding to the CDP has increased for the first time in five years. The remaining 26 companies responded voluntarily. Analyzes included in the report; based on data from a total of 64 companies, excluding 3 sub-companies, included in the reporting scope of a parent company responding to the CDP.
The number of companies responding to the CDP Water program increased from 36 in 2020 to 44 in 2021. In 2021, 33 companies received official invitations, and 11 responded voluntarily. The number of companies included in the report's analysis within the scope of the water program is 41.
Click here to access the whole report.