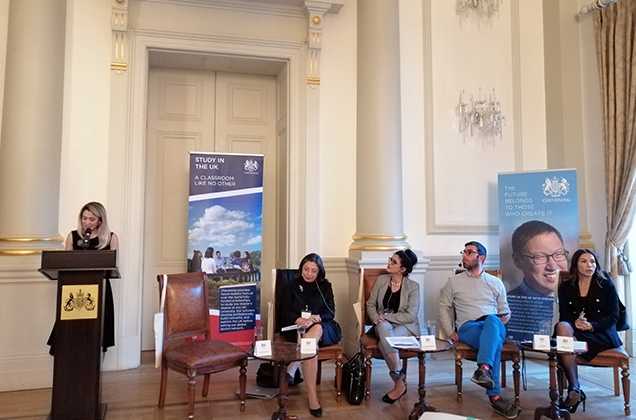 Sabancı University Corporate Governance Forum Director Melsa Ararat spoke at the panel titled Increasing Gender and Age Diversity and Inclusion in the Board of Directors at the Consulate General of the United Kingdom.
The panel was moderated by Attorney Süreyya Uğurses, a graduate of Chevening FCO Turkey. Aslı Küçükgüngör, Capital Markets Board Experts, Umut Aydın, AkÖde CEO and Board Member Sitare Sezgin were the speakers.
In her speech, Melsa Ararat talked about the Independent Women Directors Project and 30% Club which are implemented and carried out by Sabancı University Corporate Governance Forum.
Melsa Ararat stated that they are working on Borsa Istanbul companies within the scope of Independent Women Directors Project. In addition, Ararat gave information about the rate of women in Borsa Istanbul and in public companies in Turkey.
Melsa Ararat emphasized the importance of women's presence as an independent member, also she explained the works that women do to take part in decision-making positions within the Independent Woman Directors and 30% Club Projects.
Ararat said that: "Chevening scholarships provide significant financial and moral support at the beginning of his career to those she believes will be able to lead the world in her field. Most of the supporters are women. Turkey also has quite a successful woman Chevening scholarship profile and one of the Corporate Governance Forum team members has Chevening scholars. The depth of the questions and discussions from the participants show the success of the program. I would like to thank FCO for providing the opportunity for senior scholars, most successful professionals and managers, to share our work and ideas".